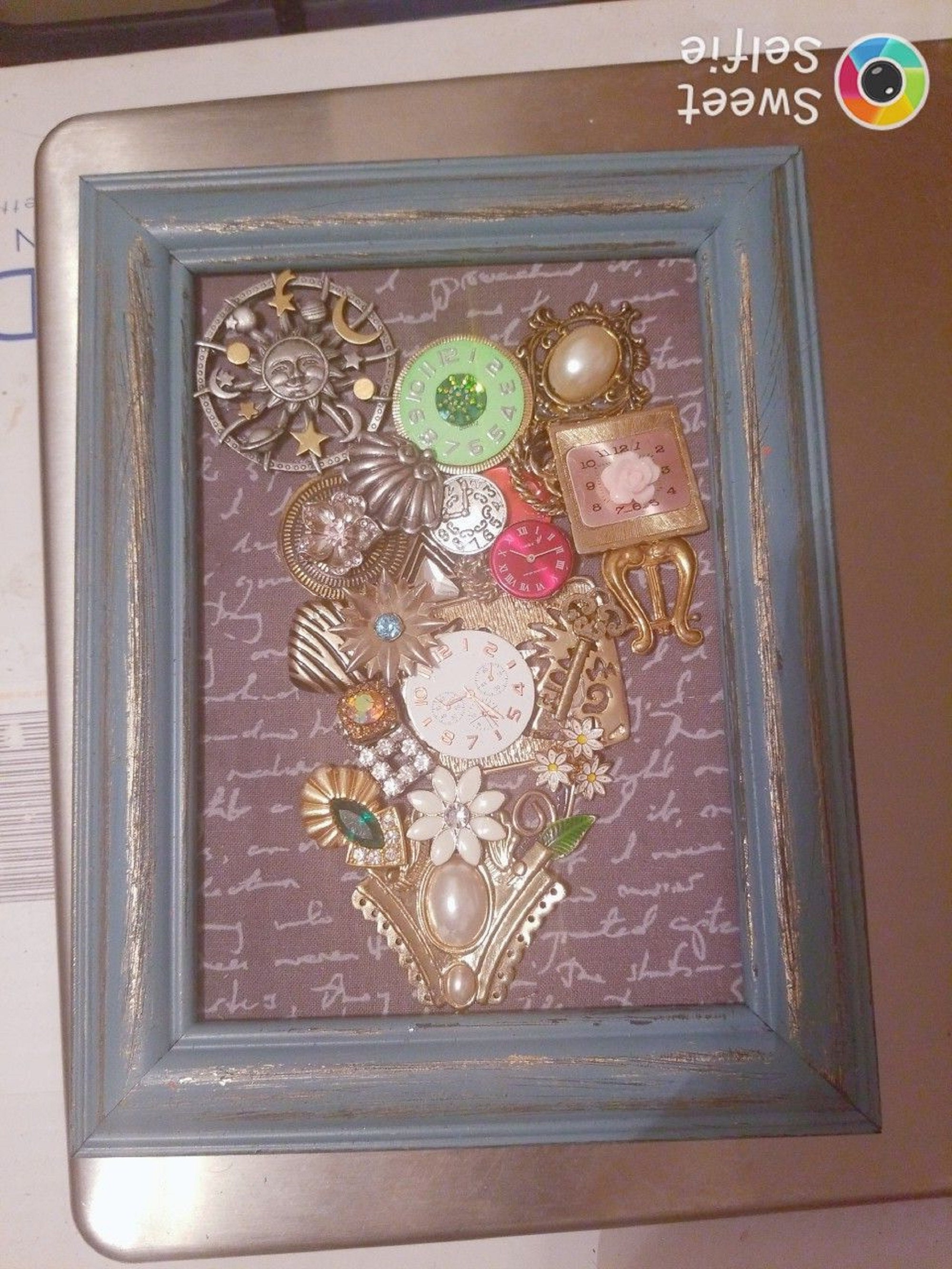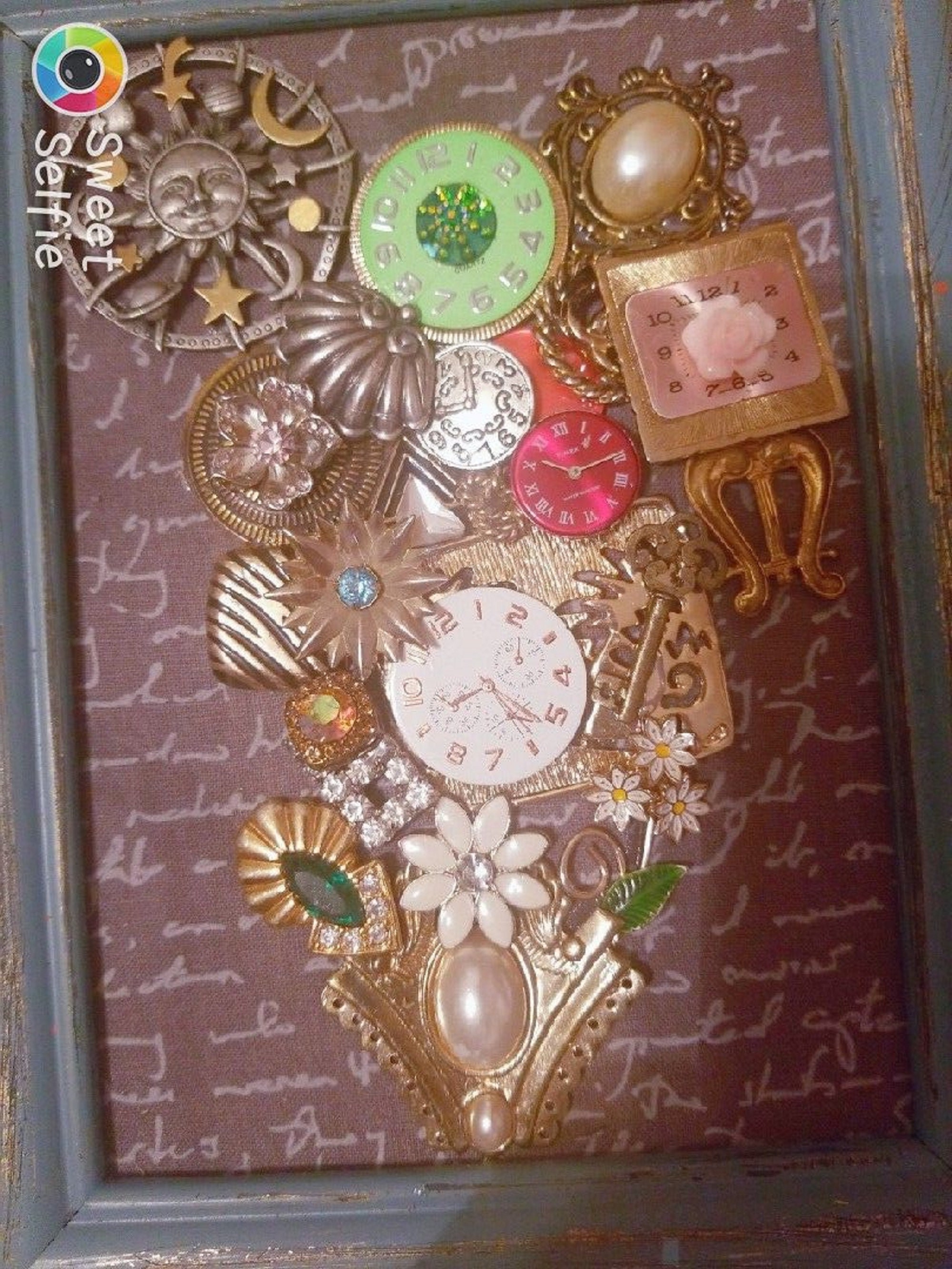 Beautiful collage of time pieces. Embellished with multiple vintage and contemporary jeweled elements. Perfect as a gift or for your own home. Picture is in approx 9x7" hand painted shabby chic frame.
Enjoy this unique, up-cycled, handmade and one of a kind piece. 
This art is made from charms, earrings, brooches, pins, etc, anything I can find and as most are vintage they may show wear, I think it just adds to the beauty of these vintage pieces. The pieces are carefully selected and placed to show their true beauty. No two will ever be alike.